Career
3D Printing and Additive Manufactuing Careers in India: Mastering the 10 Essential Skills for Thriving in this Dynamic World
Making three-dimensional solid items or products out of digital files or using numerical data is known as additive manufacturing, sometimes known as 3D printing. We'll also compete with the subtractive manufacture of metals like copper, gold, silver, etc., which is an industry that uses 3D printing to carve out or excavate objects. Additionally, with the purchase of a milling machine, it will mostly be utilised by the plastics business.
Every manufacturing sector has created a sizable number of intricate shapes, and 3D printing will assist build them with less material than conventional production processes. Compared to the well-known subtractive machines known as CNC machining or moldable machines known as injection moulding, it is a different method of generating the parts; in these technologies, 3D printing is crucial to manufacturers.
Since its founding, some thirty years ago, additive manufacturing has been expanding steadily. Increased employment in additive manufacturing has resulted from this increase in several different sectors, including the automotive, aerospace, medical, and consumer products industries. Both in the engineering community and the general media, 3D printing has received a lot of coverage.
It's fair to argue that some of it is hype, but other parts are really helpful, and some of it might even be harmful! We adopt a strictly industry-based strategy and viewpoint when discussing how 3D printing may be used to improve products and generate revenue, in contrast to much of the media frenzy around this technology.
Here, we'll look more closely at 3D printing to better understand how it may help small manufacturers, CAD designers, and engineering consultants with product creation.
What is 3D printing?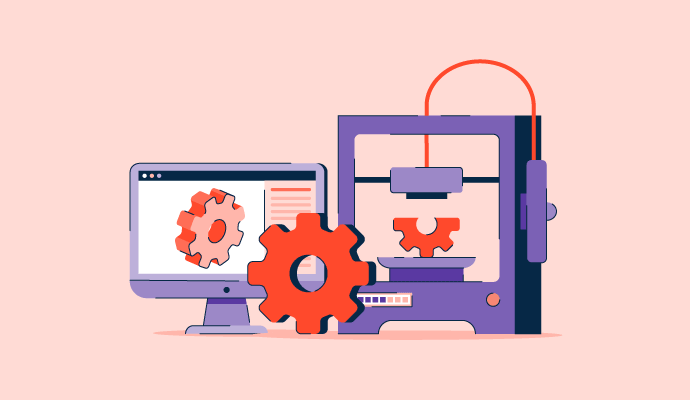 Three-dimensional solid things are formed by the additive manufacturing technique, often known as 3D printing, by layering materials on top of a digital model. To function properly, software, hardware, and materials are necessary for all 3D printing operations.
Businesses can swiftly develop functional prototypes with 3D printing, while individuals can use them to create a variety of household accessories. Even though plastic is still the most popular printing material, additive manufacturing, which employs materials like metal, cement, and even glass, allows for the manufacture of everything from microscopic screws to engine components to complete homes, and it's only just getting started.
How Does 3D Printing Work?
Making a 3D model on your computer is the first step in the process. This digital design could be a CAD (computer-aided design) file, for example. A 3D model is produced using 3D modelling software or data from a 3D scanner. You can make an electronic replica of an object with a 3D scanner.
Applications of 3D Printing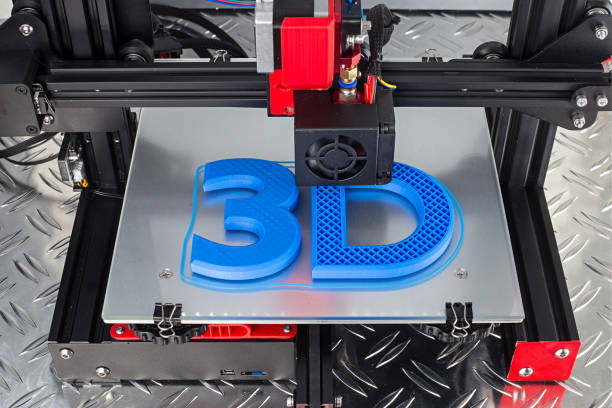 Rapid manufacturing and prototyping, as well as the automotive, aerospace, aviation, building, and product design industries, as well as the fields of medicine, food, fashion, and movie props, are just a few examples of applications.
Other applications of 3D printing in science and technology include the reconstruction of fossils in palaeontology, the replication of historic artefacts in archaeology, the reconstruction of bones and body parts in forensic pathology, and the reconstruction of severely damaged evidence recovered from crime scenes.
3D Printing Benefits for Small Manufacturing Businesses and Engineers
Traditionally, models of potential products, assemblies, or components were made out of foam, wood, and clay. The issue with this is that it necessitates specialised knowledge, can be fairly expensive, and is rarely finished quickly. This meant that modelling was more of a goal than a reality for many small enterprises. As a result, designs would be transferred immediately from CAD or technical drawings to production. Unfortunately, this frequently led to errors and flaws that needed expensive and time-consuming correction.
The benefits of additive manufacturing and 3D printing are best shown in this situation. Before investing in expensive production tooling and manufacturing, it enables engineers to optimise and validate ideas. In addition, it is readily available, reasonably priced, and has a lot of support. In addition to being rapid and requiring only basic knowledge and skills, these factors are also significant. Just a 3D CAD model will do to get things started. Small manufacturers, therefore, stand to gain a lot from this.
3D Printing Market Trends
From 2013 to 2018, the 3D printing market expanded quickly. By the end of 2018, the 3D printing market is anticipated to generate 12 billion in annual revenues. Future living, employment, and leisure patterns will shift as 3D printing technology gradually penetrates nearly all significant industries.
Skills Required to Build Careers in 3D Printing.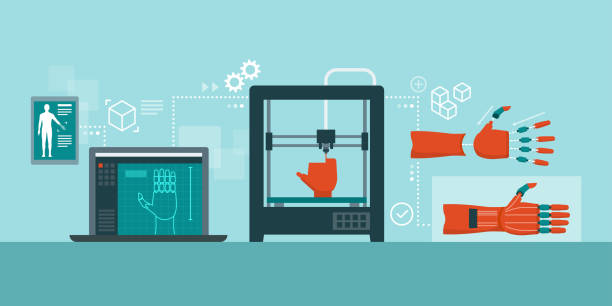 We have some experience in every area of work, especially when it comes to dealing with machinery that might be dangerous and lacks abilities. We don't produce items by our job experience expressing our products' wants or sales in the same elements as a 3D printing technician who will finish the bachelor's degree or diploma with linked areas like engineering, fine arts, or computer knowledge of a graduate degree. It will enable the technician to control the equipment while using a computer to create the goods. In this way, a technician can reason analytically and interact with others. Whatever the job requires, such as open-mindedness, diversity in generating new ideas, outstanding knowledge of operating 3D software, and design expertise.
Businesses have a ton of opportunities to create new applications thanks to industrial 3D printing. The required expertise varies from a fundamental comprehension of the technology through selecting production-ready components, as well as design and engineering, scaling, and validating production.
1. Recognizing 3D technologies
The steps of the process chain and the various technologies must first be thoroughly outlined for individuals who are interested in additive manufacturing.
2. Simulation and Design
One of the most crucial links in the process chain of additive manufacturing is design. Every subsequent stage would be unpredictable without sound design. An educated and innovative designer may significantly reduce the amount of powder used, the amount of time it takes to manufacture the model, and the overall cost per part. This makes them an essential member of the team. A thorough understanding of design processes, best practices, the potentials and constraints of 3D printing, as well as how to leverage this knowledge to create functional yet novel parts, is necessary when designing 3D printed components for usage in the real world.
3. Engineering for Applications
You must master both systems and software to build a strong application. Process parameters like up-skin, core, down-skin, overlaps, and contouring must be understood to choose the appropriate quality part parameters for each situation. The proper selection and screening of parts are crucial. To ensure AM success and profitability, you need the ability to choose the part that fits economically and technically the best.
4. Materials and Procedures
Every material has varied characteristics and will act differently during the procedure. To comprehend the values and their implications for data processing, you, therefore, need material-specific parameter editor training. You also need to look more closely at the exposure options for the edge, contour, and hatch.
The best material for each work should be chosen after researching the characteristics of various materials. Understanding the characteristics of our most popular material types will help you better comprehend the data preparation stage and its significance. It is crucial to know which materials shrink or warp when treated.
5. Data Preparation Expertise
Understanding the data preparation procedure can help you prepare jobs more efficiently and decrease failure builds, which will improve the build. You must be aware of the best practices for designing effective support structures, picking suitable materials, and choosing the most useful parameters for each kind of part.
6. Operating a Machine
Before operating a system, you must complete extensive training in the safe and effective use of the equipment and its accessories. This covers handling the processing software, setup, job start-up, process observation, knowledge of the post-processing steps, and machine cleaning and maintenance.
7. Completing the Surface and Post-Processing
A project's design and 3D printing preparation are just the beginning of additive manufacturing. The degree of post-processing expertise required to produce realistic and accurate model representations is a defining professional trait. As a result, to post-process components, you must be familiar with various techniques and technologies. You must also be able to use methods for removing powder, removing parts from a platform, removing supports, and surface finishing.
8. Quality Explained
Recognise what quality means in the context of 3D printing and how to assess it at various stages of the production process. You must become knowledgeable about the standards for quality, including dimensional correctness, tensile strength, hardness, density, and electrical conductivity.
9. Developing Business Skills
Last but not least, you need to understand how to conduct a business case analysis correctly. Your ability to understand the complete process chain will be put to use at this time. Learn about the effects of important cost levers and how to lower the overall cost per part. You must comprehend the quantitative and qualitative aspects of the many business model types as well as how to communicate them to the numerous engaged parties.
10. Spread-out Production
A digital twin should be used to model your production before you begin serial manufacturing. In light of the machine park's equipment, operator shifts, machine maintenance methods, etc., you can forecast the throughput and output of your production site.
You can quickly coordinate your production with local demands while drastically lowering transportation and storage expenses thanks to the digital synchronisation of the entire process chain from procurement to production and the connectivity and communication of all machines via IIoT platforms. When we talk about distributed manufacturing, we're talking about globally dispersed, tiny, adaptable production facilities that produce close to where the consumers are and where the demand is.
Programmes that are in-depth to increase your expertise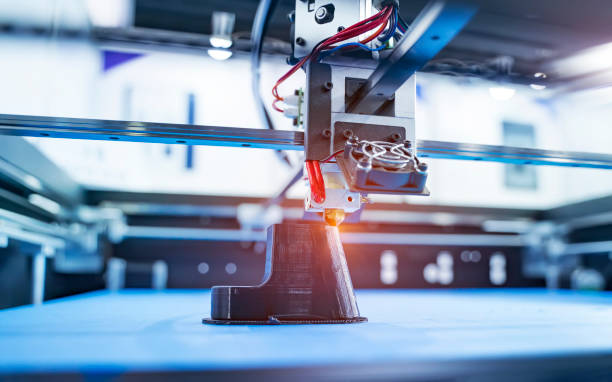 You need to train your workforce in these abilities whether you're an individual pursuing professional growth or a business or innovation leader looking for new personnel to benefit from technological breakthroughs.
ASTM Personnel Certificate Program in Additive Manufacturing — Designer, QA Engineer and Technical Manager tracks
Central Connecticut State University certificate program in Additive Manufacturing Engineering
Cincinnati State Additive Manufacturing Technician WDC Certificate
Colorado School of Mines graduate certificate in Additive Manufacturing
Cuyahoga Community College certificate of proficiency in 3D Digital Design and Additive Manufacturing Technology
Purdue University and The Barnes Global Advisors (TBGA) Additive Manufacturing Certificate program
SME Additive Manufacturing Certification — Fundamentals and Technician tracks
UC San Diego Extension Additive Manufacturing Certificate
University of Maryland master's certificate in Additive Manufacturing
Career Path
Because interest and engagement can build the ideal man among accomplished folks, any person's job can swiftly inspire them about their abilities and interests from their very early years. The application has advanced to the point where there is a growing demand for individuals who can quickly comprehend, use, and manage 3D printers with updated ideas like 3D modelling concepts, engineers who can achieve 3D printing, and supplement manufacturing into business processes. to stabilise and revolutionise the firm while accepting the potential and challenges of an existing sector. Your abilities will improve, and you'll learn more about the 3D industry.
Job Positions For Careers
We can simply change our designs with this software's basic modelling tools: a 3D modelling programme that is open source and free. We chose the free 3D modelling programme in its entirety from the UI. Beginners may master the programme quickly and frantically. As can be seen, the screen's command line is set up to follow the procedure.
The 3D printing sector will require more designers, engineers, architects, medical professionals, product designers, special effects artists for television and film, anthropologists, automotive professionals, and other entrepreneurs, as well as software developer automation for 3D printed electronics, makers and hardware internships, more cutting-edge 3D printing technology, aerospace polymer additive manufacturing engineering specialists, robotics, as well as mechanical engineers, 3D printing assistants, and technical developers. The aforementioned jobs are highly recognizable to 3D printing developers, who can apply for them to swiftly move on to the right position with qualified applicants.
Income (Salary)
In contrast to other industries, the wages or income generated by 3D printing will be useful for managing these technologies since, according to skill-based designers, whose thoughts and creative brains are more innovative and aware of their senior officers' expectations, income will increase steadily. A technician will initially receive a monthly salary of over 10,000 Indian rupees in place of reimbursements for other costs. Employees are compensated for each hour of labor performed abroad and get $15.00 extra per hour. Due to the ongoing growth of the income and other benefits like residence, food, and travel accommodations given by the company, it will improve as per the assessment every six months after the first year.
Career Outlook in 3D Printing
The following list includes some of the industries where the software is used:
Engineering: 3D printing is used to visualise and print designs for items.
To print the printed circuit boards for enclosures in electronics.
Aerospace: To effectively establish complex physics.
Architecture: To aid 3D printing platforms for elevations of buildings and scale models of design elements.
Prosthetics: In the medical field, new inventions are being made to help people; in this regard, 3D printing plays a part in creating mechanically effective prosthetic hands for the crippled.
Robots: In this generation, life-sized robot parts will be assembled with the aid of rapidly developing technology like 3D printing for robots.
Display Pieces for Shops or Markets: Print the dark filament to illuminate the dolls to draw customers. Geometry – To print complex geometrics like QR codes, etc.
Product Design: To advance the product designs' mock-ups before going into production.
Gift products: transparency is constructed of thin porcelain in the fancy products, and the design is intaglioed.
Miscellaneous: You may sort many different print varieties using items from the internet.
3D Printing's Potential in the Future
According to some proponents of additive manufacturing, 3D printing will alter how business is conducted. The end users will benefit from being able to manufacture their own goods rather than trading to purchase goods from other people and businesses. The output from 3D printers can be functional (electronic) objects since they can print in colour and a variety of materials that are already available and will continue to advance. It offers the greatest benefits in terms of energy use, waste reduction, product customisation, and availability. It also advances science, medicine, the arts, and other fields that will transform the industrial industry as we currently know it.
Conclusion
We talked about 3D printing to improve print quality; 3D printed objects may need certain post-processing elements. These printing possibilities include patient chemical therapy, product support approval, painting features, etc. For designers who decide to pursue jobs in 3D printing technology, there are numerous opportunities.
Most job candidates with 3D printing-related talents are qualified to work for 3D printing businesses. In addition to their normal jobs, a well-known designers can freelance from home. The use of 3D printing would greatly expand opportunities for meeting workforce needs in RD (research and development).
These businesses will increasingly be fashion-related in the modern era, such as jewellery design companies and businesses in the apparel industry that can benefit from cutting-edge 3D printing technology. Understanding a house or any other building requires 3D printing in the construction industry. According to a review of India's design sector, there has been growth of 14% over the past five years, and this growth rate will continue to rise in the years to come.