Career
Embracing the Digital Revolution: Thriving in Augmented Reality and Virtual Reality Career Paths in India's 21st Century Dynamic Landscape
A new category under "opportunities" has been added on the job boards run by Meta, Apple, and Google: Jobs in AR and VR are expanding significantly year over year, and the market is clamouring for personnel with knowledge of creating, researching, and designing these immersive technologies. Consider how frequently you have heard the term "metaverse" over the past few months.
The future with AR, VR, and other immersive technologies is certain, even though we are still in the early phases of converting our daily and professional lives into digital ones. And because the future always rewards the brave, investing time in educating yourself and developing your XR talents will pay off in the long term, even if it's only part-time. The technology also helps people with disabilities and encourages the development of engineering and design techniques that maximize accessibility.
With the technology only recently starting to expand in our country, VR and AR development are currently serious job options. In addition, there is a lack of information on how one should specifically approach this, as with any newly developed topic. Knowing all of this will only improve one's chances of truly succeeding in this profession. Like any other field, this one requires a specific skill set and has a specific demand.
Consider becoming a VR professional if you want to use virtual reality to improve people's experiences. We'll talk about the sectors, employment roles, responsibilities, and career paths for VR specialists in this blog.
What is Augmented reality?
By projecting virtual things over a surface or object, augmented reality is a technique that imposes virtual features on the real world. Due to the widespread usage of smartphones, businesses have been forced to create more augmented reality applications to improve the user experience for their clients.
Applications using augmented reality (AR) have been developed for a variety of platforms, including online retail, gaming, distance learning, military and space training, surgical training, and many more. Some well-known augmented reality mobile applications are listed below:
Pokémon go
IKEA Place
Sketch AR
Star chat
Holo
Inkhunter
Google lens
TagWhat
Google translate
SnapChat
What is Virtual Reality?
The phrase "virtual reality" refers to a wide range of multisensory computer-generated experiences that let users explore and engage with a virtual world. Video games and 3D movies are the main industries that use VR. VR is utilised in fields like training and education in addition to games and other forms of entertainment, though.
The users of this technology are entirely submerged in a computer-generated virtual world. Even movement freedom is available in the most cutting-edge virtual reality experiences. Additionally, specialised manual controls can be utilised to boost the virtual reality experience. To experiment with it, you need specialised headphones. The majority of them are linked to a computer or gaming system, although there are also standalone gadgets. These frequently function in conjunction with cell phones.
Virtual Reality is mainly used to –
For video games and entertainment (such as 3D movies), create an alternate reality.
Create virtual projects (such as software for real estate or construction companies) so you can see them before they are built.
Improve training in real-world settings by developing a realistic simulation that people may practise in advance (for example, flight simulators for pilots)
Role of VR and AR in gaming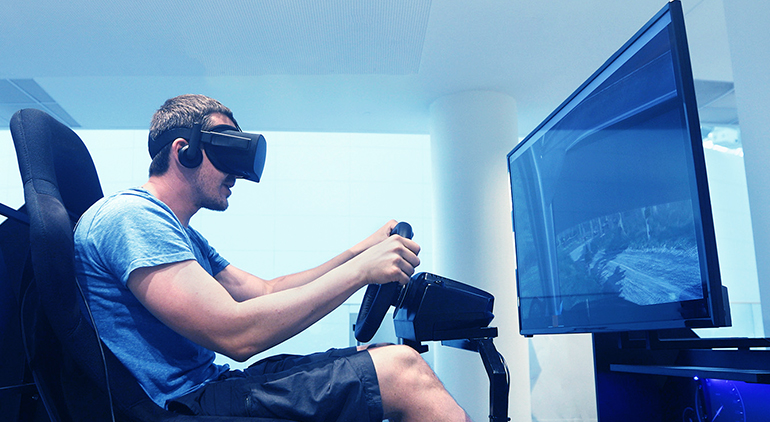 The AR and VR technologies are one of the main factors for this explosive growth of the game business, which, according to various market estimates, will approach USD 200 billion by 2022.
Although there are uses for AR and VR in industries including manufacturing, healthcare, and education, the gaming business has seen the most growth in these technologies thus far. There's no denying that AR/VR gaming is the future because to the popularity of AR and VR games and the accessibility of the cloud.
Why AR & VR ?
Due to factors like the rising takeovers and company mergers, the advancement of AR-VR technology, the high demand for advanced tools in the entertainment industry, and the increased adoption of AR-VR technology in the education, healthcare, and retail sectors, the markets for this technology, which is on the verge of adoption, are expected to expand quickly.
The AR and VR industry is anticipated to reach USD 161 billion globally by 2025, increasing at a compound annual growth rate of almost 48%. Big-name businesses are already developing AR and VR technology. Both Google Glass and the Holo lens from Microsoft have been made available. Like the spark AR, certain software development kits encourage users to design their own online augmented reality experiences. With so many Spark AR artists in the community today, augmented reality (AR) is still a developing form of communication. Their AR effects are used by more than 700 million people each month.
In the area of security, this technology also has a significant role to play. For training, education, and product design, the defence and PSU sectors are among the major users of simulation and visualisation. Before usage, AR military systems can test any weaponry. For instance, ARC4 links to military satellites and drones and displays risks and dangers in AR mode. Utilising these technologies for visual information such as the horizon line, aircraft speed, and altitude, Indian defence systems can also improve their strategy.
Job Roles for a VR Specialist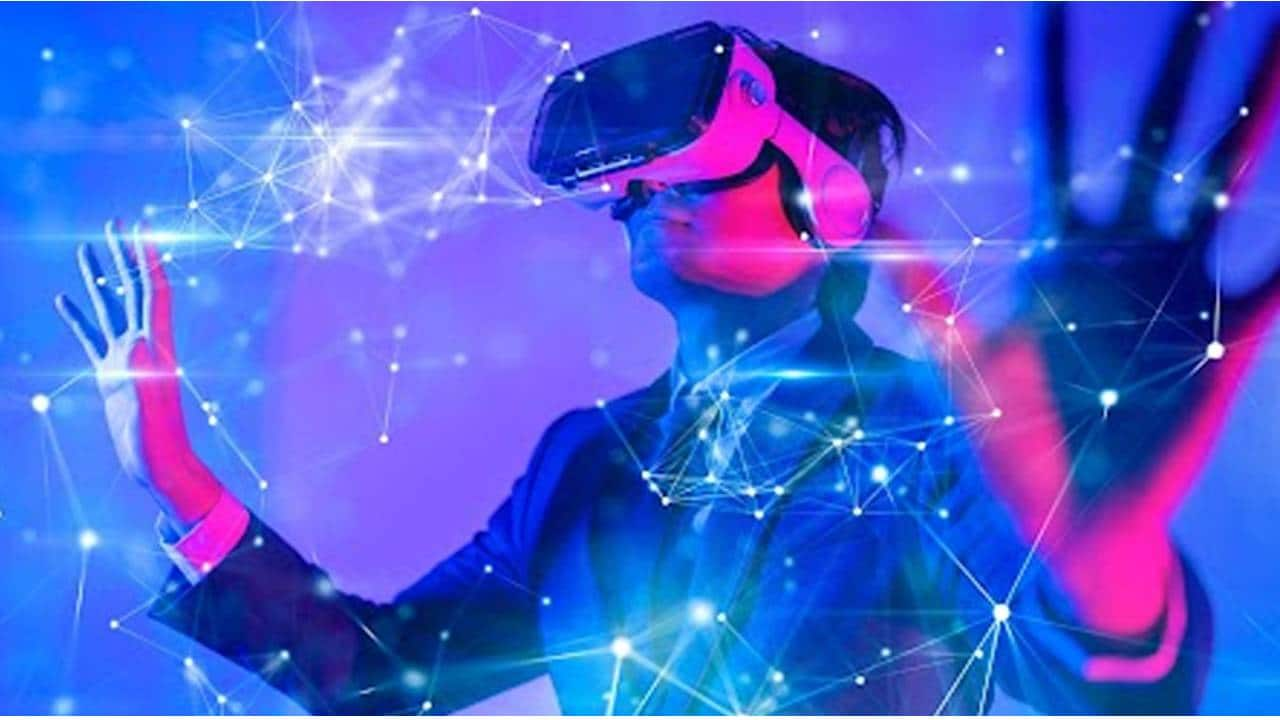 Beyond entertainment, virtual reality has a variety of applications. Any occupation that is too unsafe, expensive, or impractical in the real world can be replaced by virtual reality. Through VR, we may simulate dangers to get real-world experience, from flying to using it in the medical field for future surgeons.
Unity Developer
An individual who creates software for the Unity platform is referred to as a "Unity Developer." They work together as a programme team and use blueprints for programme design to produce software, VR games, and apps.
UX/UI Designer
A UX designer employs the art and science of creating a web or app design to make a user's involvement with a product as effective, efficient, and fun as possible. It's necessary to be proficient in Unity 3D, Maya, and Photoshop in addition to being able to design storyboards and user flow prototype models.
Software Designer
By fusing them with CAD software, artists, and designer tools, software developers produce realistic graphics and experiences.
Technical 3D Artist
A person who uses computer software to produce artistic 3D visuals is known as a 3D artist. With the aid of technology such as computer-generated imagery (CGI) and other tools, they create animations, models, and visual effects.
VR Game Engineer
The creation of multimedia content, including games, apps, and films, is the responsibility of a VR game engineer. The person tests 3D prototypes of the models before publishing the final product.
VR Sound Effects Specialist
Specialists in virtual reality sound effects collect, edit, and create sound effects, ambient sounds, and even music for video games, applications, and other interactive media.
Career path as a VR Specialist
In a society where technology is king, augmented reality (AR), virtual reality (VR), and mixed reality (MR), together with other technologies like artificial intelligence (AI), machine learning (ML), and blockchain technology, have emerged as the foundations.
The following are possible career pathways for someone interested in working as a VR Specialist:
Path I
A minimum of 55% in 10 plus two or an equivalent course (ideally in the science stream with PCM)
Diploma in Immersive Simulation (AR/VR), Augmented and Virtual Reality (AR/VR), AR & VR Technologies, or a related subject.
Obtain a passing score on the entrance exam for a university or the national entrance exam.
The following degrees are available: BSc, B.Voc, B.Tech, Computer Science and Engineering (Virtual and Augmented Reality), Computer Science and Engineering (Gaming, AR, VR), and Computer Science and Engineering (Gaming Programming and Immersive Technology).
Path II
Minimum of 55% in the 10+2 exam or an equivalent exam, ideally in the science stream with PCM.
Obtain a passing score on the entrance exam for a university or the national entrance exam.
Graduation
Augmented reality, virtual reality, gaming programming, B.Tech in computer science engineering, computer science and engineering (virtual and augmented reality), computer science and engineering (gaming, AR, and VR), and BSc/B.VOC in these fields.
After finishing either pathway, one might choose to pursue an MSc./M.Tech./MCA./MS in Virtual Reality and Augmented Reality. They can then submit applications for jobs as VR specialists or for opportunities in adjacent fields. If working in content development or technology is your objective, you'll probably need a degree in engineering, design, or audio (to comprehend spatial processing, for example). It's equally crucial to study applied mathematics. If you're interested in working in the virtual reality software sector, you should have familiarity with 3D modelling and design tools, integrated development environments, programming in C or C++, graphics programming, and even game development techniques.
Degrees in India
Numerous colleges offer undergraduate courses in a variety of subjects, including animation, interactive technology, video graphics, special effects, digital arts, game and interactive media design, and graphic design.
UG Degree Names
One must choose a stream, ideally in science, after finishing grade 10. A minimum grade point average of 55% in science in Grade 10 plus 2 or equivalent is required (PCM is advised). Additionally, there are entrance exams just for universities.
The courses take three to four years to complete. One can choose from the following courses:
B. Tech in Computer Science and Engineering (Virtual and Augmented Reality)
B. Tech in Computer Science and Engineering (Gaming, AR, and VR)
Bachelor in Computer Application
B.Voc. in Augmented Reality/ Virtual Reality
B.E Computer Science Engineering on Gaming Programming and Immersive Technology
PG
Network Security and Cryptography, Advanced Database Management Systems, Cognitive Analytics and Social Skills for Professionals, Advanced Software Engineering Principles, Machine Learning for Real World Applications, etc. are just a few of the subjects you'll learn about here.
Degrees Abroad
Undergraduate programmes typically last three to four years. One can apply for bachelor's degrees in virtual and augmented reality, digital media design and development, virtual reality games design and development, and other related fields.
One needs a bachelor's degree in computer science, augmented reality, programming, etc. from an accredited university with a minimum of 50% overall to apply for a postgraduate degree. IELTS 6.5 or TOEFL 90 are the minimum requirements.
Skills Required to Become a VR Specialist
You must have the following technical and social abilities if you want to work as a VR Specialist:
Programming & Software Development
If you're interested in pursuing a career in this area, you might want to consider improving your programming abilities. C#, Java, Python, and JavaScript are a few programming languages you might want to learn. Learning JavaScript may be a suitable and advantageous option given the introduction of UnityScript and WebVR.
Machine learning and Computer Vision
One should be able to develop image analysis algorithms and deep learning frameworks to solve problems. It is also crucial to be knowledgeable about computer vision libraries, as well as to design and build platforms for image processing and visualisation.
Modelling and Animation
In order to create environments for augmented and virtual reality, you should become proficient in a few 3D software programmes, such as Blender, Unity, and Unreal Engine. Prototypes can be created using these software programmes and shown to potential employers or clients.
UI/UX Development
Every website you visit follows the same rules for hyperlinks, user activity, and icon interpretation. Even if that guideline does not specifically apply to VR, you should stay current with current trends and UX strategies.
XR Basics
XR is created when VR and AR are combined. VR, AR, and MR are all included in the concept of "extended reality," or "XR." Each XR technology changes how people interact with computer screens.
Creativity
Your imagination and ingenuity have no bounds since, as a VR professional, you are building an alternative view. In this industry, creativity is a virtue.
Collaboration
As previously indicated, you will need to collaborate with programme teams to create prototypes or designs. The entire procedure depends on collaboration between many teams.
Problem-Solving
A must-have skill is the ability to prepare for and embrace technological challenges, whether they arise on the pitch or on the screen.
Communication Skills
Excellent communication skills will facilitate receiving and absorbing feedback while speaking with stakeholders or clients.
Patience
A team of designers worked on what we see on the screen or experience for several months. Building anything as complex and inventive as virtual reality takes a lot of patience and stamina.
Types of Augmented Reality Jobs
Following are some of the positions that you will be handling in the Augmented reality career:
Content developer
VR-AR Project Manager
VR gaming Engineer
Marketing Concept Artist
Sound effect engineer
Unity Developer
UX/UI Designer
Gameplay engineers
VR/AR programmers
Software engineer
Quality assurance
Account Manager
VR Game designers
Social Media Specialist
Augmented reality app designers
FX technical artists
3D Artist – Content Coordinator
Senior Technical Artist
3D Artist
Oculus developers
Type of Industries Hiring VR Specialists
The Forbes Agency Council discusses using AR and VR in a variety of industries to improve the customer experience and increase professional knowledge in their article from 2020, titled "10 Industries Likely To Benefit From AR/VR Marketing." The types of industries listed in the article are as follows:
Furniture And Home Goods
Automotive
Fashion
Commercial And Residential Renovations
Policy Advocacy And Lobbying
Gaming
Hospitality And Tourism
Events
Higher Education
E-Commerce
Top Recruiters for VR Specialists in India
If you want to work as a VR specialist, you should be aware of some of the top and biggest VR and AR firms in the world, like Oculus VR, Google, HTC Vive, Unity, Microsoft, and others. The pandemic has hastened this industry's growth, and more businesses are now open to implementing AR and VR to improve the customer experience.
Listed below are a few organisations in India seeking VR experts:
Dotsquares
Travancore analytics
Hyperlink Infosystem
Digital Jalebi
Intelivitia
Yeppar Smart Solutions
Fingent
Quytech
Mutual Mobile
MonKhub Innovations
Conclusion
As the globe shifts towards intense contact that doesn't require physical presence, VR and AR are assisting professionals in being preferred by many organisations and corporations to create online tools and mediums to strengthen the spatial connection. Technology is primarily revolutionising lives and livelihoods, affecting everyone from beginners to seasoned experts. For the reach to be greater and more inspirational, professionals and teachers are also working to make courses more accessible and financially feasible. This is the ideal time to select an AR/VR career, as the market for these technologies is predicted to expand to USD 161 billion globally by 2025, rising at a compound annual growth rate of approximately 48%.