Career
Freelancing Success Unleashed: 15 Powerful Tips for Thriving in Remote Work
In addition to allowing one to work whenever they choose, freelancing allows one to profit from their skill sets. With over 20 million independent contractors working in India, it can be argued that the freelance sector is expanding. Freelancing calls for time, commitment, consistency, hard work, and some advice for new freelancers on how to get started, just like any other career path. A comprehensive plan is necessary if you want to succeed as a freelancer. This may seem frightening at first, but as you travel the route of freelancing, you'll discover how rewarding it is.
A healthy work-life balance is difficult to achieve for remote workers because of distractions that are especially difficult to resist and increasingly complicated domestic duties. The positive news? Your time spent conquering any work-from-home challenges will be more than worth it due to the incredible advantages of remote employment.
You will need to make some preparations in advance to successfully work from home due to the unique elements of remote employment. You may overcome any difficulties that arise with working from home by forming a few positive habits and adhering to some crucial advice.
There are a few pointers or suggestions that could make it simpler for new freelancers to complete their tasks. You want to know them. You may get some of the most effective advice for being a successful freelancer in this site. Let's first discuss the advantages of pursuing a career in freelancing.
How Does Freelancing Work?
A freelancer and customer enter into a contract where the former undertakes to carry out a specified activity, such as writing, designing, constructing a website, editing videos, etc., in exchange for an hourly rate. By definition, a freelancing position is transient. The agreement a freelancer enters into with clients should preferably be restricted to a single assignment.
Freelancing is linked with being your employer, setting your terms and conditions, having flexible hours, etc. Being a freelancer also entails working without the support of an HR team, on numerous projects for different employers, chasing deadlines, dealing with various clients, unpredictable work hours, and making sure there is enough work in the pipeline to keep the money coming.
In several nations, including the United States, Pakistan, and Ukraine, freelancing has become a highly common kind of self-employment and a source of secondary income. According to research by Upwork and the Freelancers Union, 57 million Americans either worked full- or part-time as independent contractors in 2019. India has only recently begun to catch on to this trend.
Selecting Freelancing as a Profession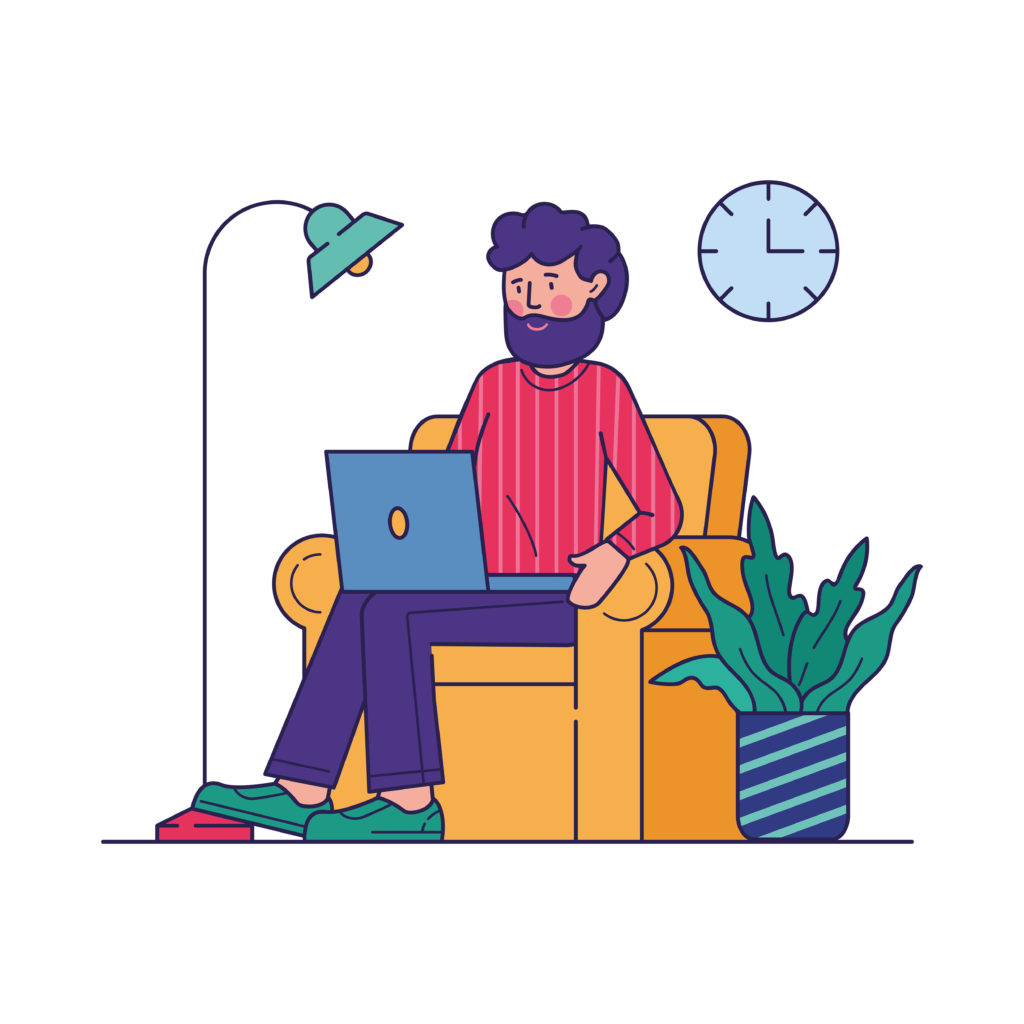 One of the best things about freelancing is that, as long as you have the bandwidth, you may work with as many customers as you like. You forfeit the luxury of having a steady income whenever you decide to become a freelancer. The possibility to make significantly more than what your typical 9–5 employment would pay is the opposite side.
If you require the stability of a consistent paycheck each month, working as a freelancer is not the right choice for you. A freelancer also doesn't have set working hours or a set monthly salary. Giving up your regular job and going freelance can be quite difficult, especially in the first few weeks when you're trying your best to market your services, create and follow leads, and acquire some quality work on your portfolio.
If you have decided to pursue freelancing as a career, you will be up against a lot of competition. To succeed in this industry, you must provide your client with a distinctive and original service. Try to provide your client with original suggestions that could assist him and your company to flourish. Your gift and how you use it are the most important factors.
The issues encountered in the world of freelancing would be better understood and solutions offered by freelancers. Spend quality time with your family and friends; they'll be able to support you the most when you need it.
Improve the quality of your work and make the most of your free time by honing your talents. Promote your services effectively. Success as a freelancer depends on consistent progress.
Who is the Ideal Independent Contractor?
Even though anyone can work as a freelancer, maintaining a career in this line of work for a considerable amount of time calls for a particular mindset to meet the challenges inherent in the work.
The following list of character attributes and financial situations will make it possible for you to work as a freelancer on a long-term basis:
Having an earning family member: Since it is impossible to forecast how much money you will make as a freelancer, it is ideal to pursue this career path if you already have parents or a spouse who are employed full-time.
A well-known name in your industry: The freelancing world will embrace you wholeheartedly if you desire to go freelance after working for decades in a particular industry. Due to your extensive experience, individuals in the sector will already be familiar with you, so you may offer them your services without worrying about having a consistent source of income.
The ability to pay attention to detail: Freelancers are people who naturally plan things out. To control expenses and save money, this professional choice requires you to make decisions about the services you will provide, the methods you will use to attract clients, your pricing strategy, and the number of clients you will require each month. Invoice your clients each month and file your taxes, too.
Strong desire to be your boss: Freelancing is for you if you value your independence over the predictable monthly income that a 9 to 5 employment offers. Your will to succeed as a freelancer will drive you to do whatever it takes.
In India, Working as a Freelancer is Increasingly Profitable
With freelancing, there was a misperception. Jobless people because they lack the necessary abilities or are unable to find employment were supposed to choose freelancing as a lower-valued engagement. Many people once shied away from freelancing because they thought it was a low-paying career. Things are, however, suddenly shifting. Payoneer's research, "Freelancing in 2020: An Abundance of Opportunities," claims that the freelance sector in India is expanding.
The report's main conclusions are as follows:-
In India, there was a 46% increase in new freelancers between Q1 and Q2 of 2020.
A temporary pause in revenue growth was brought on by COVID-19, but it quickly recovered and experienced 28% growth from May to June.
India's freelance economy is currently made up of an estimated 15 million independent contractors, making it the second-fastest expanding market in the world.
The fast spread of the Covid-19 epidemic led to a severe decline in employment in India as many businesses closed. Then, as a means of surviving the pandemic, many skilled but unemployed professionals chose freelancing.
People have been able to adopt this type of self-employment without difficulty thanks to the quick adoption of work-from-home culture by businesses and society, advancements in technology, and governmental norms and regulations. Furthermore, a lot of businesses are increasingly recruiting independent contractors permanently to carry out particular responsibilities for them.
The Main Lessons From the Freelancing Industry
Possess the freedom to work from home or any location in the world; can select the projects they'd want to work on; and can choose the service provider that offers the highest price
Can pick a flexible work schedule and keep a better work-life balance.
Can be used by numerous people or businesses to finish multiple tasks at once.
Steer clear of negative office politics
All around the world, there is a growing need for freelance services.
In addition to these benefits, freelancing gives you the chance to study while working at your speed. A freelancer can spend time learning new trades while working on the assignment, which is much easier to do than in typical full-time employment because they can choose the tasks they want to work on and the ones they need to.
Work From Home Advice: How To Be A Good Remote Worker
1. Establish a Robust Support Network
Working from home alone or in isolation might result in loneliness, but keeping in touch with others can help combat these emotions. You might only connect virtually throughout the workday until the pandemic is gone, but that's okay! You can maintain your sense of community by participating in online happy hours, virtual coffee breaks, and post-work Zoom sessions with friends.
2. Dress for Success
You should always dress for work, despite how tempting it may be to stay in your pyjamas all day. Getting dressed in the morning puts your brain in "work" mode, which is important because you'll want to appear professional during video meetings.
3. Establish and Adhere to Office Hours.
Decide on your usual work hours and let your boss and coworkers know what they may expect from you. Do your best to adhere to it after that. Your coworkers need to know when you'll be accessible for work-related tasks and meetings, as well as when you're off the clock and on personal time. Setting up a routine will also increase the likelihood that you won't routinely put in lengthy hours, which will improve your work-life balance in general.
4. Use Time Management Tools and Task Lists
You can find it simple to become sidetracked or spend too much time on a single work or project when your manager isn't constantly checking in and demanding updates. Make use of daily task lists, outlining your goals and anticipated completion times. To stay on track and guarantee that you fulfil your deadlines, look for additional time management solutions as needed.
5. Workout Frequently
Maintaining a regular fitness regimen will help you fight the sedentary lifestyle that remote work can cause, whether you want to go for a run or walk during your lunch break or plan an online yoga session to conclude your workday.
6. Schedule Periodic In-Person Meetings With the Team Members
It's difficult to substitute face-to-face interactions, even though using online communication tools will enable you to create solid virtual relationships. It won't always be practicable (like during a pandemic) to meet with your employees and manager in person. However, once everything returns to normal, it's beneficial to arrange brief get-togethers with local team members and go to any offsite retreats that your company provides.
7. Plan Your Days
Planning and organising your days will help you operate from home successfully by preventing you from losing track of the passing hours. Make a daily routine that includes breaks and periods when you can concentrate on in-depth work, along with to-do lists and goal-setting. Depending on the demands of your employment, you could even wish to divide your day into time slots for various tasks (e.g., react to emails from 9:00 to 10:00 am; work on project #1 from 10:00 to 12:30 pm). Your chances of becoming sidetracked decrease the more structure you can incorporate into your remote working days.
8. Take Rest Periods
It's simple to get into a routine and forget to take a lunch break or go for a quick stroll when there isn't the rhythm of a workplace surrounding you. Set a reminder on your phone or alarm system, if necessary, to remind you to take breaks. As a result, you'll be able to work as effectively and efficiently as possible. You'll discover that doing this helps you focus and keeps you rejuvenated.
9. Describe your Offering and Service(s).
In a profession, you want to pursue as a freelancer, identify your skills and strong points. If one wants to get the most out of working as a freelancer in that industry, one must prioritise one skill above the other, even if they are expert in both copywriting and graphic design. Consider how your services can help the client's issues and challenges that they are now experiencing. Try to describe your services and the way you plan to address their issues.
10. Be Proactive in Communication
You must improve your communication abilities while you are not in the same workplace as your coworkers and supervisor. Use all the tools you have at your disposal, including email, phone calls, video calls, online chat programmes, and others. Find out when and how people like to hear from you, then respect those preferences. Be prepared to speak frequently to make sure your team works well together and your management is aware of your priorities.
11. Develop your Ability to Produce Strong Proposals
To land a contract as a freelancer, try learning how to draught a persuasive proposal. How well you sell your client with pertinent work examples and quotations will determine how successful you are in landing an assignment as a freelancer. Although you can organise the proposal using a template, it would be preferable if you could customise it to the client's needs.
12. Make Expectations Clearly
Clarifying expectations begins with regular, open discussions with your employer and coworkers to ensure you are aware of what they expect you to accomplish and by when. As projects and activities are completed, maintain control of expectations by giving updates and seeking clarification as necessary. When your deadline has passed, seek feedback to ensure that you completed the necessary steps. By doing this, you may increase your team's sense of trust and assure communication.
13. Establish a Designated Office Space
You'll inevitably experience fewer distractions if you designate an area in your home as your office that is dedicated solely to your work. Find a space in your home that isn't being utilised for anything else, such as a closet, and make it your workspace. Naturally, having an office at home allows you to change things up occasionally to make a fresh, fascinating environment.
14. Don't Do Any Personal Tasks
It's crucial to maintain control over your schedule if you want to be a successful remote worker. Yes, starting a load of laundry during your lunch break is acceptable, but avoid letting errands around the house take over your workday. Their continual interruptions can hinder your performance and productivity in addition to ultimately extending your day over your typical working hours.
15. Create a Price Structure
A well-defined pricing structure for your services is necessary to draw in potential customers. Establish a price chart after conducting a thorough market analysis to determine what other freelancers are charging for services of a comparable sort and calibre to your own. When quoting costs for the services, make an effort to be fair and consistent.
Conclusion
Since the gig economy is expanding there as well, India is quickly becoming a hotspot for independent contractors. Younger workers are more interested in taking on smaller tasks so they can focus on them and give them their all to provide the greatest results. Indians are becoming more interested in the freelancing industry as a result of the Indian Government's efforts to promote its flagship initiatives like "Digital India."