Career
12 High-Demand Cybersecurity Jobs in India Reasons to Pursue a Secure Future
Data breach headlines inundate newspapers, making cybersecurity urgently necessary. Growing data privacy issues among modern firms create new employment prospects for IT job seekers, particularly in cybersecurity. There are more cybersecurity jobs available than eligible applicants due to the present surge in demand for cybersecurity experts. If the current trend continues, there will be a huge demand for cybersecurity jobs in the future. India's cybersecurity institutions now offer a variety of degrees as a result of the changing environment.
Businesses are actively looking for experts to address their cybersecurity concerns as they become more susceptible to hacking and cyberattacks. A fruitful career in cybersecurity requires knowledge of the subtleties of the field. Professionals in cybersecurity have a promising future. Every other company is seeking candidates who have passed a prestigious cybersecurity certification course.
Everyone interested in studying cybersecurity would ultimately benefit due to India's high demand for cybersecurity experts. In this essay, let's learn more about what the future holds for Indian cyber security. This in-depth guide will attempt to address queries such as "Is cybersecurity a decent career option?" "What are the benefits of cybersecurity?" etc.
Everyone interested in pursuing a cybersecurity education would ultimately benefit given the enormous demand for cybersecurity experts in India. In this piece, let's learn more about India's future in terms of cyber security. Is cybersecurity a suitable career choice? What are the benefits of cybersecurity? and other questions will be addressed in this thorough introduction to a career in cybersecurity.
Table of Contents
What is Cybersecurity?
Protecting systems, networks, and programmes from cyberattacks is referred to as cybersecurity. These hacks frequently interfere with regular corporate operations, demand money from users, or gain access to, alter, or delete crucial data. There are more devices than people in the modern world, and hackers are getting more creative, making it difficult to put effective cybersecurity precautions in place.
The scope of cyber security in India in the next ten years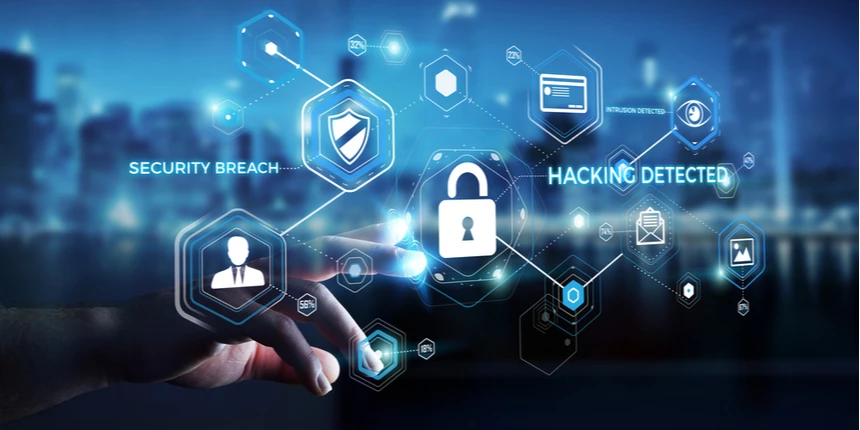 Cybersecurity is a rapidly growing field. As the global business environment transitions to cloud data storage and online administration, there is an increasing demand for cybersecurity. Data from commercial organizations and personal information are more susceptible to misuse as more individuals use the internet. The demand for cybersecurity experts who are aware and skilled in the field has surged as a result.
One of the main causes is the requirement to employ great individuals with a variety of levels of experience to keep up with the industry's quick expansion of the technical landscape. There are many job openings in cybersecurity, but there is a dearth of skilled candidates because this industry necessitates specialized expertise that is frequently taught in cybersecurity professional degrees and training courses.
There is a shortfall of 1 million cyber security personnel to handle cyber threats, according to research by the National Association of Software and Services Businesses. As a result, this is the best time ever for any young person looking to make a name for themselves in this competitive industry. They can start by obtaining an IT degree, the most crucial certification, like one in cyber security, or by enrolling in a quality cyber security school.
Why is Cybersecurity a Good Career Path?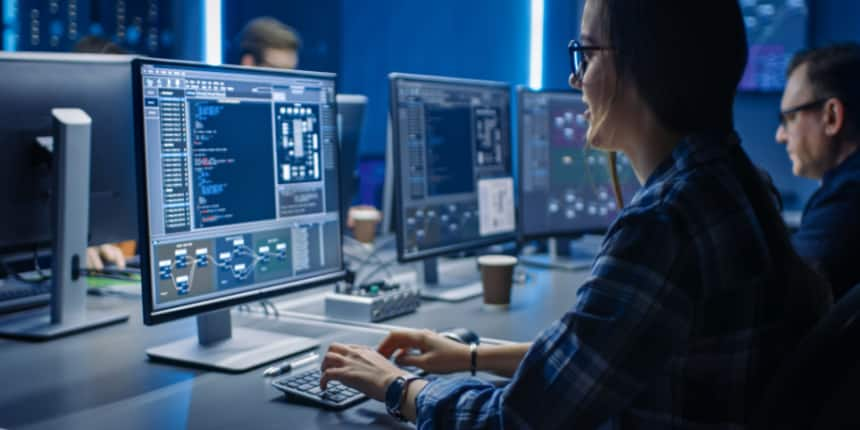 You might be wondering why you should select cybersecurity as a career with so many possibilities. Is a job in cybersecurity rewarding? Due to the quick development of technology, information must be kept and sent safely. This is a difficult process that requires much knowledge.
Cybersecurity experts are prepared to protect your network and stop data misuse. You may help secure vital information across nations and significant enterprises.
1. Being in Demand
Employment is in high demand due to the exponential growth in IT initiatives. You can work on a variety of projects and travel to different countries without ever running out of the opportunity.
2. Education And Certification
Thankfully, you can work in the field without having a cybersecurity degree. For some professions, like law or medicine, where admittance involves a major time investment in the form of formal study, this can be a significant barrier. On the other hand, many self-taught experts and individuals with degrees in other fields have succeeded to make the transition into cybersecurity.
3. Great Salary Prospects
Cybersecurity pays highly since there is a shortage of skilled individuals and a high demand for them. A cyber security consultant's salary in India ranges from 4.2 lakhs to 25.0 lakhs, with an average monthly income of 9.5 lakhs. Salary predictions have been developed using data from 702 cyber security consultants' salaries.
4. Job Satisfaction
Is cyber security a promising industry? The majority of people are currently preparing themselves for a career in cyber security due to the lucrative compensation, adaptable work hours, and possibility of working from home. Individuals that work in this field are quite happy with their careers. They can attain a healthy work-life balance, which is desired in most professions.
5. Remote Work
You can regularly work from home because most of the work will be centred around technology and communicating with individuals across the world. Others could see this negatively because they prefer working in a social setting and going outside, but for many people, the option to work from home is beneficial.
6. Choose an Industry that Interests You
Cybersecurity is a vibrant topic that attracts experts from a wide range of backgrounds. This shows that you may stand out in the crowded field of cybersecurity by drawing on your expertise in information technology, management, or accountancy.
7. Ability To Advance
Most people start to doubt themselves in this area. You might wonder if cyber security is a lucrative career in the future. You will be given several opportunities and pay as you take on projects and delve deeper into the topic of cybersecurity; this will advance your abilities to a completely new level.
8. Practically Unlimited Growth
The grass is always green. Cyber security is unquestionably necessary given the speed at which technology is developing. You will be able to learn about the upcoming trends and how to use them in the area when you start to study and work.
9. Use Your Entire Skillset
One of its most enticing qualities is the fact that cybersecurity can be employed in a range of industries, including the public, nonprofit, and commercial sectors. The demand for cybersecurity expertise is highest in sectors like finance, healthcare, and retail which deal with substantial amounts of consumer data.
10. Opportunity to Learn New Things
You have the opportunity to develop new skills through your work as a cybersecurity specialist. To achieve the finest outcomes possible, you must interact with the clients and your coworkers often. One learns a lot about other people, oneself, and other vocations during this process.
11. Opportunity To Be Self-employed
The field of cyber security is quite specialised. To protect your network from hackers, malware, and other threats, it is necessary to have a comprehensive grasp of the most effective procedure. These abilities enable one to launch a firm, assemble a group, and provide consultancy services.
12. Be a Part of an Exciting And Challenging Field
A field that requires intellectual challenge is cybersecurity. Discussions about the various approaches to enhance the firewall typically take up a day's work. Bugs may inevitably surface as the project develops. These bugs frequently call for a high level of patience and problem-solving aptitude. When you work to fix the bugs, make sure to keep the user experience in mind.
Cyber Security Jobs in India
1. Cyber Security Analyst
The creation, execution, and enhancement of security controls and measures are assisted by a cybersecurity analyst. To make sure there are no gaps or signs of security breakdowns, they regularly monitor security access and carry out internal and external security audits. In addition to monitoring the network, a cyber security analyst is in charge of performing vulnerability assessments, risk analyses, and security evaluations. Together with these duties, the analyst also instructs coworkers on security awareness and protocols so they are informed of the best practices to adhere to prevent security breaches.
A cyber security analyst's annual pay starts at Rs. 6 lakhs.
2. Network Security Engineer
An engineer skilled in network security must be employed by every company. This person ensures that safety precautions are taken within the business to thwart and mitigate hazards. System upkeep, vulnerability identification, and automation improvement are their key responsibilities. Also, they are in charge of maintaining firewalls, routers, switches, VPNs, and various network monitoring tools (virtual private networks).
An annual salary for a network security engineer might range from Rs 4 lakhs to Rs 8 lakhs.
3. Incident Manager
To address security concerns in a business, an incident manager selects the top resources and specialists. They form teams and take full responsibility for the results when something goes wrong. As a result, it is an executive-level role that requires both analytical and leadership abilities. Generally, after obtaining the relevant qualifications that attest to your talents, you can advance to this managerial position.
An incident manager's annual remuneration in India might range from Rs 5 to Rs 8 lakh.
4. Information Security Manager
The position of an information security manager is one of leadership. An information security manager is in charge of managing and supervising the security infrastructure in any organization. The information security manager must oversee both human and technological resources because his or her position is one of management. Thus, this is one of the jobs that are in high demand in large, wealthy organizations nowadays.
5. Security Architect
The company's network and computer security architecture must be designed by a security architect. The security architect makes a contribution to the development of security components through planning, research, and design. Without a security architect, a company's security system is vulnerable to attacks. To create the final product, the security architect works with the programming team to create a plan based on the needs of the business. They design the architecture, choose corrective measures for errors, and develop company policies and procedures for how their staff should use the security systems.
A security architect's starting salary per year is Rs 17 lakhs.
6. Ethical Hackers
Penetration teasers are another term for ethical hackers. Their work is quite similar to that of network security experts, who find system weaknesses and then take advantage of them just like hackers do. They analyse the networks using a range of penetration techniques and software. They create brand-new penetration testing tools before documenting the findings. The typical salary for this position in the US is $93,000 and in India, it is INR 500,000. This position can be filled with the help of an ethical hacking certification course.
Ethical hackers in India can earn up to Rs 3.5 lakh annually with 0–3 years of experience. Professionals with certification and relevant work experience can earn up to Rs 15 lakh annually.
7. Cyber Security Manager
Cyber security managers are in charge of maintaining security protocols across the organisation. To ensure the highest standards of data security, they manage a team of IT experts, and they create strategies to improve network and Internet security for various projects. A manager of cyber security will also periodically evaluate the current security guidelines to make sure they remain applicable in light of emerging risks.
They also perform routine checks on all servers, switches, routers, and other connected devices to make sure there are no security flaws. A cyber security manager's annual pay typically starts at Rs. 12 lakhs.
8. Application Security Engineer
An application security engineer is responsible for monitoring the stability of the internal and external applications of a company. In handling the compliance and privacy issues of third-party software like Azure or Amazon, they would be very educated and adept. Any business should hire these cybersecurity specialists if it plans to use such software in its everyday operations. Application security engineers also keep an eye out for internet threats that could jeopardise the overall application architecture's dependability.
In India, an application security engineer receives a yearly salary of Rs. 9 lakhs.
9. Cloud Security Engineer
A cloud security engineer develops, manages, and continuously enhances the networks and systems that are hosted in the cloud for a company. They oversee all of the company's cloud computing environments as well as its core platforms, software, and infrastructure. They also provide security advice for software and service development. An annual salary of about Rs 7.9 lakh is typical for cloud security engineers.
10. Chief Information Security Officer (CISO)
A CISO is currently a member of the management team at about 80% of companies. This trend shows how companies are becoming more aware of the risks posed by cybercrimes and the potential damage they may cause. The CISO of a corporation is a senior executive who ensures that the cyber security plan is compatible with the business's operations, technological capabilities, and strategic goals. The CISO works with the employees to identify, develop, implement, and maintain processes throughout the whole company to prevent security breaches.
Without disrupting the business, they respond to incidents and implement the necessary standards and procedures to reduce security risks.
They are also in charge of directing the organization's security policies and practices during implementation. Top CISOs typically earn between Rs 2 crore and Rs 4 crore per year in pay.
11. Cybersecurity Consultant
A cybersecurity consultant works independently with businesses on their cybersecurity issues. You must demonstrate your potential to employers and have sufficient industrial experience in addition to professional qualifications for this. The majority of businesses typically employ cybersecurity experts on a contract basis. An annual remuneration of about Rs 6.5 lakh is typical for cybersecurity consultants.
12. Cybersecurity Engineer
A cybersecurity engineer creates and puts into practice secure network solutions. Cybersecurity engineers are a crucial component of the system because they can strengthen technological initiatives and advance them. Companies respect the comprehensive knowledge and expertise that these professionals bring to the table because there is a significant demand-supply gap in the workforce competencies needed for this role. Cybersecurity engineers typically make between Rs 10 lakh and Rs 11 lakh per year in India.
Relevant and In-demand Credentials for a Successful Career In Cybersecurity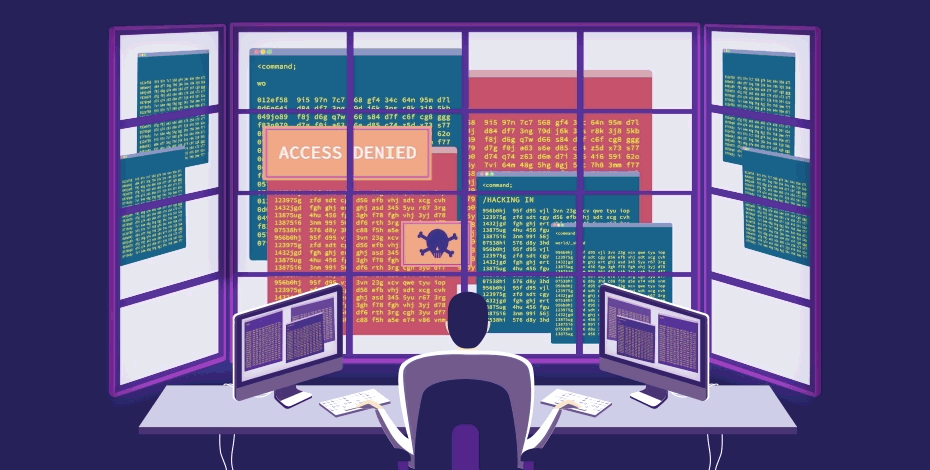 Some credentials can be obtained by passing exams and completing the required training. These credentials are available to ensure quality and encourage uniform measures of knowledge around the globe. The most generally recognised credentials one must possess are listed below.
1. CISA Certification
The CISA accreditation immediately recognises your team's expertise in creating and implementing privacy solutions that are in line with business requirements and objectives. Businesses can locate engineers through CISA who can efficiently and successfully maintain corporate compliance, communicate with legal experts, and integrate privacy by design into technology platforms, products, and processes.
The CISA certification shows that your team has the technical expertise required to evaluate, create, and implement a comprehensive privacy solution while increasing business value, customer insights, and trust—ultimately enhancing the reputation of your firm.
2. CISSP Certification
You can prove that you have what it takes to successfully create, execute, and manage an excellent cybersecurity programme by earning the CISSP certification. You can demonstrate your expertise and join (ISC)2 by obtaining a CISSP certification. This will grant you access to a variety of beneficial resources, learning opportunities, and networking opportunities.
3. Ethical Hacking Certification (CEH v11)
Obtaining the Certified Ethical Hacker (CEH) accreditation from the EC-Council, a respected and trusted ethical hacking organisation, is one of the best ways to confirm a professional's skills in penetration testing, vulnerability discovery, and evaluation in target systems. Certified specialists examine vulnerabilities and potential points of attack for organisations' digital assets and infrastructures to prevent data from being stolen and used maliciously by intruders. By certification in ethical hacking, you can learn the technique quickly and simply.
4. CCSP Certification
Those with some knowledge of information technology (IT) and security can obtain the Certified Cloud Security Professional (CCSP) certification to advance their careers in cloud-based cybersecurity. A CCSP certification demonstrates to potential employers that you have the technical know-how necessary to safeguard important cloud assets. As more firms transfer their operations to cloud platforms, there will be a greater need for security personnel with specialised cloud knowledge.
5. CISM Certification
This accreditation is offered by ISACA, a nonprofit organisation. According to ISO/IEC 17024:2003, ANSI has accredited CISM. Information security management specialists, such as IT managers, information security analysts, or consultants who support information security management, are the target audience for CISM. A CISM-certified person is expected to manage the company's information security, develop policies and procedures, and understand the relationship between information security and corporate objectives.
Conclusion
We conclude that cybersecurity is a developing field with applications all around the world by explaining why it is a wonderful job. Several nations now demand cybersecurity due to technological improvements. It has evolved into the benchmark for all businesses and groups. Also, by obtaining the appropriate credentials, one can always work autonomously, such as by turning into a consultant, developer, and so forth.
The demand for cybersecurity workers will only increase as businesses from a variety of diverse sectors, including banks, the government, retail, and BFSI sectors, actively hire these individuals. Making ensuring that employees have the necessary training for these crucial security tasks is difficult to meet this demand. And once they've completed their training, rewarding careers are waiting for them!
Almost 60% of organisations will start to base business decisions and third-party transactions on the risk associated with cyber security by 2025. Around 80% of businesses will implement plans to combine web and cloud services. As a result, the field of cyber security is currently seeing tremendous growth. The benefits of pursuing and developing a career in cybersecurity are numerous, and the line of progression is upward only. With attractive salaries, exciting work opportunities, and versatile applications, cybersecurity is a fantastic career option for anyone interested in IT.